Skip to Main Content
It looks like you're using Internet Explorer 11 or older. This website works best with modern browsers such as the latest versions of Chrome, Firefox, Safari, and Edge. If you continue with this browser, you may see unexpected results.
What's Happening?
International Day of Peace
Each year the International Day of Peace is observed around the world on 21 September. The UN General Assembly has declared this as a day devoted to strengthening the ideals of peace, through observing 24 hours of non-violence and cease-fire.
The 2022 theme for the International Day of Peace is "End racism. Build peace."
Discover more HERE
Queen Elizabeth II
Queen Elizabeth II (21/04/1926 - 08/09/2022)
Britannica - information and articles
ClickView - videos
Australian School Library Day
"Students thrive at schools with strong school libraries. They are excited about reading and
writing, curious about learning and confident that they have a safety net when things get
tricky,"
What's Happening
Lunch Activities in the library
Tuesday - Chess Club

Thursday - Knitting and Crochet

Friday - Lego Club
Join us any lunch time in the library to play board and card games, bring your craft or colouring pencils to create your own masterpiece, read a book or magazine. The library is a great place to stay warm on these chilly days!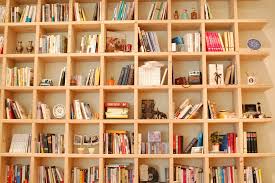 Sustainable Development Goals
Overdue Books
If you have any overdue books please return them to the library!
e-Library
Make anyplace your reading place! eBooks and Audio books available to borrow for students and staff!
1.Click the Wheelers image above or download the Wheelers ePlatform app from your app store
2. Find our library ( Tenison Woods College ) and log in using your school log in details
3. Browse and borrow an eBook to read on your device
See the library staff if you need some help.
Our Mission
We aim to provide you with access to information resources, assistance in using them, and the support to enable you to develop the skills needed to fulfil your current and future information needs.